Bike renting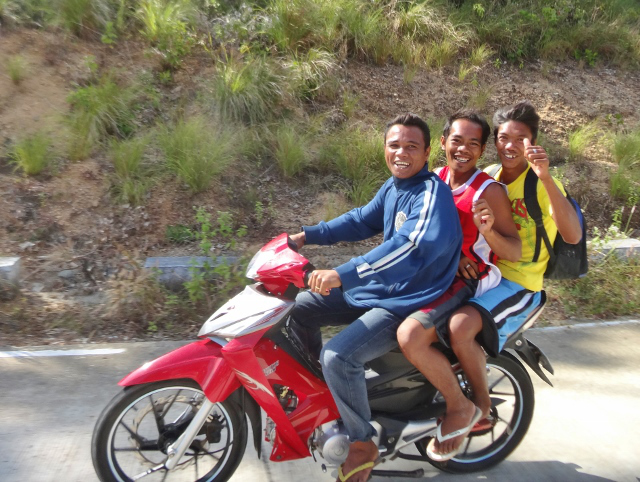 Downtown Coron is full of rental shops. You can get all sorts of motorcycles, scooters, and quads as well. Automatic transmission, semi-automatic, and conventional motorcycles. I have seen vehicles up to 600cc for rent, so just check out for yourself or ask at your local accomodation's reception.
Motorcycle and scooter rental costs anywhere between 200 (up to 2 hours) to 600 (13 to 24 hours) pesos depending on the size of motorcycle and how long you rent them. You will need to fill the tank before you return it. Make sure you do a test drive before you rent one. My experience with Boyet's Motorcycle Rental was rather unpleasant with a vehicle that got out of order after the first day of our trip.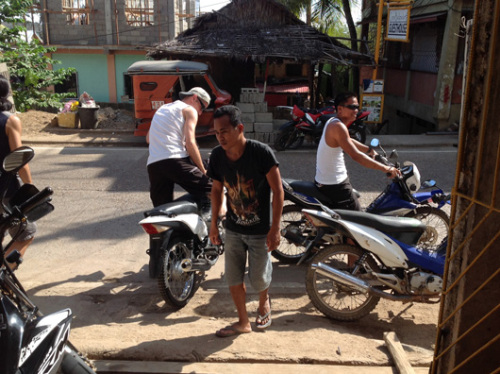 The best way for you to explore Busuanga Island is to rent a Motorbike in Coron.
(taken from https://www.kokosnuss.info/activities/biking.htm )  
Here are two possible routes you can take, and of course we can show you many more tracks:
A beautiful part of the island is the Yulo King Ranch (YKR). The 40.000 hectare area is supposed to be the largest cattle ranch of South East Asia, but the number of cattle is rather low. The scenery looks a little bit like an African savanna. From Coron it is only a 45 minute drive the Yulo King Ranch. The YKR-Busuanga Airport is also located there.
A few times a day you can see the small passenger airplanes touching down. To go on from the airport, drive to the beginning of the airstrip (watch out for airplanes!!!) from where you take the road to "Decalachao". The village of Decalachao is located at the north-east shore of Busuanga Island.
A two hours ride along the "National Highway" to the Concepcion Waterfall can be a very adventurous ride. The small village "Concepcion" is located 36 km east from Coron. The village itself is not spectacular, but very peaceful and idyllic.
Right outside the village of Concepcion is a small Waterfall with a jungle pool. The local people will be happy to show you the way.
There are many possibilities where to go by motorbike. Just drop by and we can give you some more information. Please drive slowly and carefully and try to wear some good shoes and long trousers as protective clothes!
Recommended Links:
httpss://www.facebook.com/Angel-motorcycle-rental-142914075853921/
https://www.traveling-up.com/tag/motorbike-rental-coron/
httpss://www.travelblog.org/Asia/Philippines/Palawan/Coron/blog-593804.html