Know who we are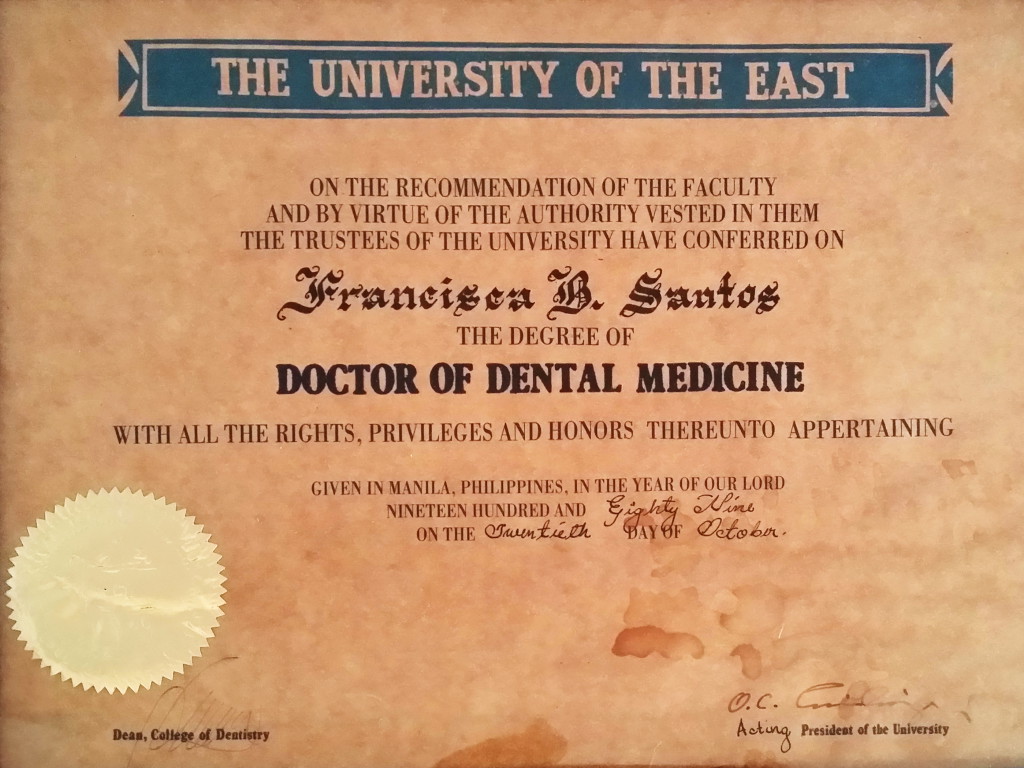 After I graduated in 1989 from the University of the East in Manila, I passed my board exam in 1990. Before, I was assisting in the detal clinic of Doctor Hiyama in Quezon City for three years. After my graduation I became Dr. Hiyama's partner and we ran the clinic together. From travelling back and forth to Tokyo, he got tired, so finally I took over and practise as a dentist in my Quezon City clinic until the present day.
From my CV you can see that I have almost 30 years of experience as a dentist, and most of my knowledge and expertise I owe to Doctor Hiyama. He introduced me to the japanese dentistry procedures as well as the state-of-the-art tools, appliances, and ingredients for the various services I offer.  I extended my clinic to Coron, Palawan because I liked the place and the people there so much and I found out that I spent a considerable time here so I thought I should do something more than just enjoy the nice  place and the scenery.
In my clinic we do mostly general dentistry although in QC most of my patients are receiving orthodontic treatment so I kind of specialise in ortho.
Before studying dentistry, I enrolled in Far Eastern University for Chemistry and graduated in 1982 as BS Chem. I am also a licensed nurse, so I you can see, I am prepared for whatever problems might come up when in Coron.
Running two clinics is not easy, especially when people rely on you in case of any kinds of emergencies, therefore FSS-Dental is not a one-woman-show as you could imagine. Here, I introduce my long friends and colleagues who joined my venture and run the clinics for times I am not available. Both of them are very experienced and reliable. They also treat me so I should know 🙂
Dr. Gerts Malijan Inocentes:
Dr. Thess Regular Labos: